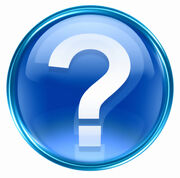 This is a small report, all who read it will know this is not a joke, or a "Pixar will not make another Toy Story movie" deal.
According to Lee Unkrich he said that "Well, we don't have any plans for Toy Story 4, Unkrich said. "I'm flattered that people ask about it -- it reminds me how much people love the characters,but we will make a short for Cars 2 to keep the characters alive" and on a red carpet video on youtube Wallace Shawn the voice of Rex said that "Disney and Pixar got in a fight just to make a Toy Story 3" Originally Buzz Lightyear and star command was the way to keep the characters alive and according to an interview Pixar signed a contract only to make two toy story movies and that's it and (It has been 11 years since a Toy Story movie has been created and why continue the story now) and in another video Lee Unkrich says "In Toy Story 2 Woody made his peace that it would be fun while it last and its one thing to make a peace and another thing to be at that day so in Toy Story 3 we knew Andy was going to have to be older and getting ready for collage.
Toy Story 3 was a very touching movie affiliatation, but people beg Pixar to make another movie; of course they say, "We take it as a compliment and we will keep them alive through the short in front of Cars 2." The thing is they want one more encore! How bad can it be to land a plane? Or to heal a child's boo boo? Come on, but TS4 is most likely, if begged out of Pixar, to come out in 2018. Hopefully so because "Can you take care of him for me?" *Bonnie nodds* "Ok then..." A child growing up is soooo sad, Pixar was even asked if Toy Story was going to have a TV series. A small thing, but avoided the question by saying "We'll keep them alive, I have my disagreement with Pixar, but I really don't want the scar of seeing Woody say, "So long Partner." As Andy drives off. They never even said where Bo Peep went! come on please!!!!